Curt's Pharmacy & Post Office Store Services
Prescription Services | Compliance Packaging | Diabetic Shoes | Compression Stockings | USPS Post Office | U-Haul | Western Union
Prescription Services
Manage your prescription and make sure you are taking it correctly. Our prescription service is carried out by professional and understanding pharmacists with years of experience in the pharmacy industry. They are all very willing to answer all your questions, help you in your prescriptions and give expert tips on your medications. We are here to give assistance to all our clients with all their pharmacy needs.
Home Delivery - We offer free home delivery for patients with 2 or more medications in the local High Desert (Victorville, Hesperia, Apple Valley, Adelanto, & Oak Hills). Our Delivery Days are on Tuesday & Thursday between 1pm - 6pm
Mail Order - We offer free mail-out service for patients who live too far or would like to have their medictions mailed to them, a tracking number is always provided.*some resctrions apply
Check if your insurance is honored by our pharmacy.
*Medicar*Medicaid
*IEHP
*Molina
*Blue Cross Blue Shield
*Worker's Compensation
*HMO
And other private insurances
We also accept cash, checks, credit cards and other private payment modes.
Comliance Packaging -
Our compliance packaging helps increase medication adherence to patients. Medication is provided in dose-blisters appropriate for the patient's need, with specific time marks to help them track their medication intake.
This type of packaging has increased the stability of the patient in their medication through personalized drug combination packs. Never miss any treatment, be reminded with our compliance packaging service.
To know more about this service, just call us at 760-245-3518 / 760-245-2878.
Single Dose Packaging
Single Dose Packaging is a safe way to manage medications separately. Medication packaged individually on each card allows for safety and compliance with individual medications. With single dose packaging, all of your medications are organized into a blister that is labeled with the medication name and direction to improve convenience and reduce confusion and the risk of medication errors.
Bubble (Blister Pack) Packaging
"Bubble" packaging, also known as blister packaging, can provide up to a month's supply of a prescription medication. Each bubble can hold one or multiple tablets or capsules and represents a day's worth of medication. Multiple packages can be used to coordinate different times that medications might be taken during the day (i.e.- morning, noon, dinner and bedtime.) This arrangement would be useful for a patient that has difficulty remembering whether or not they took their prescriptions that day at any given time. Empty blister packages are disposable and can be put into a recycle bin. Blister packs are extremely convenient and very portable. They can be taken anywhere and can be used by patients of all ages.
Strip Packaging
Strip packaging or PASS (Patient Adherence Strip System) takes all of your current medications and sorts them into an individually wrapped package based on the time, date and dosage prescribed by your medical physician. Our strip packaging solutions assist in ensuring that you take the right medication at the right time. This helps increase adherence and reduces hospital readmission. Each strip package has all of the required information that you would find on a traditional medication bottle. The packaging can include over-the-counter medications, and reminders for larger medical treatments that do not fit into smaller packaging.
Diabetic Shoes -
Dr. Comfort shoes are designed and manufactured to the highest standards of foot wellness, especially for people living with diabetes and other health conditions that affect their feet — including swelling, bunions, hammertoes and more.
Based on more than 25 years of footwear design experience and with input from board-certified podiatrists, Dr. Comfort shoes are made using only the finest quality materials — so they're as fashionable as they are comfortable and healthy for your feet.
Designed as a diabetic shoe, they also do provide many protective and comfort features for all to love. Prescription diabetic footwear can help prevent more serious foot health complications that can arise as a result of diabetes.
Medicare may reimburse for all or part of the cost of Dr. Comfort shoes and prescription inserts for diabetics who meet certain general criteria. Give us a call to determine if you are eligible. 760-245-3518
If you suffer from diabetes or any foot health concerns, we strongly encourage you to see a foot health professional to ensure all of your foot health needs are properly addressed.
Compression Stockings
Not sure what Size? We have a certified fitter to measure for proper fit, call for an appointment today or come in.
We offer:
Sigvaris Stockings
Sheer Stockings
Soft Opaque for Women
Cushion Socks for Men & Women
…and much more!!!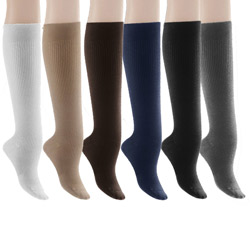 Compression therapy garments can be used for post-surgery recovery, elders suffering from circulation issues – Heavy and tired legs, swollen ankles, beside skin changes or with pregnant women to prevent spider vines. Wearing compression stocking is central in the treatment of venous disorders.
Male or female can benefit from the added support compression stockings & socks provide keeping the legs energized throughout the day.
We offer Sigvaris and Juzo knee-hi, thigh-hi, pantyhose open toe or close toe, sheer, opaque in different compression strength.
Not sure what Size? We have a certified fitter to measure for proper fit, call for an appointment today or Walk-in's Ok.
At Curt's Postal Unit we can mail your important documents, bills, letters, and packages around the world. We offer the same service and price as any Main Post Office at the same price, from forever stamps to mailing priority or express. Do not wait in long lines wait in long lines for your mailing needs. To know more about our Postal service give us a call.
We offer the following services:

Stamps - Forever,First-Class, & individual stamps

Shipping and Tracking - Certified & Registered

Drop Off Location for pre-paid letters & packages , Free Priorty & Express boxes

International Mailing including customs form.

Priority and Express Mailing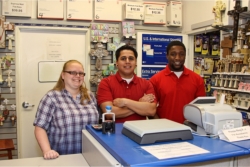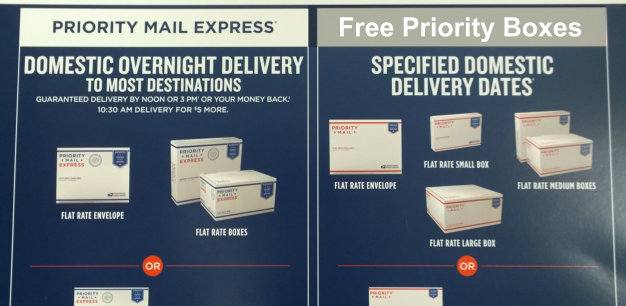 Curt's Pharmacy & Post Office provides money transfer services, money orders, & bill pay through Western Union Services.
Benefits of Western Union -
Money in minutes
Send for fast cash pick up at an agent location
Worldwide reach
Send money to more than 500,000 agent locationsin over 200 countries and territories.
Choice and convenience
Transfer directly to a participating bank account or for cash pick up.
Send to major banks in Mexico
MoneyOrders
Bill Pay
Can pay bills either from the United States or Mexico.
Curt's Pharamcy -
U-Haul Neighborhood Dealer
*Check-In & 24HR Dropoff Location for trucks, vans, & trailers
*Quotes / Schedule Resvervation (click here)
*Dollys,Funitures Pads, & Supplies Available
*Directions to Curt's Pharmacy
Moving Truck Rental in Victorville, CA at Curt's Pharmacy-
Moving to or from Victorville CA 92395? Get FREE truck rental rate quotes at Curt's Pharmacy. U-Haul rental trucks are specifically engineered from the ground up to assist moving families, not freight. Our moving trucks have more safety features than other moving trucks in the industry including gentle ride suspension and high visibility mirrors to assist the driver. Whether you are moving a smaller apartment or a large four-bedroom house, U-Haul truck rentals in Victorville, CA will provide you with the moving truck rental you need to get from point A to point B. Find the perfect size moving truck to assist with your move, U-Haul is home of the $19.95 rental truck!